Funny Singing Dancing Cactus Endless Entertainment + FREE SHIPPING SHOP TODAY
---
The Perfect Gift Everyone Wants One Made With Love+ FREE SHIPPING Introducing The Original Dancing Cactus, a hilarious piece that will provide endless hours of entertainment!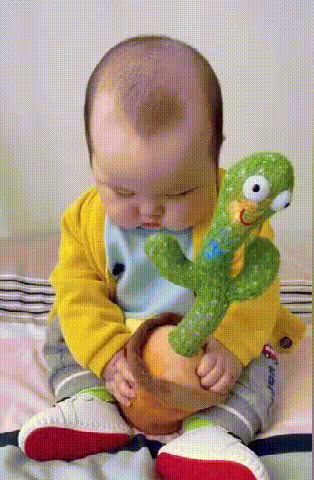 Over 120 Songs Super Bright LED Lights Filled with Voice Recording and Music Playback Hilariously Funny Endless Hours of Fun!
Dancing cactus is so lonely right now and he is waiting for his new buddy.
Poor thing doesn't even have a name yet.
You can take him out of our store and may consider giving one.

This cactus is a true dancer and a real singer.
You can watch and learn some moves from him.
You can also make a duet with him.
What makes it so special?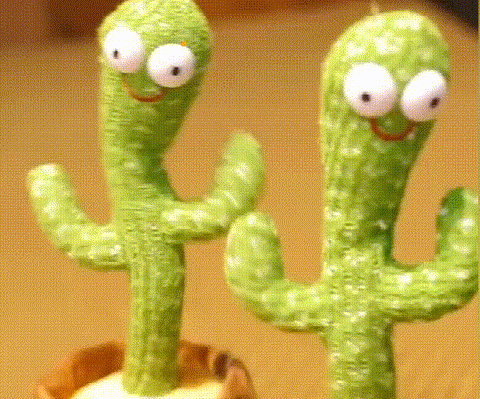 Choose from over 3 different songs! Your Cactus can dance and groove to all three, no need to worry about the music becoming monotonous! If you think his dancing is good, just wait until you hear his singing voice (watch our Frank Sinatra!) and the talk-back (repeating) type is available now! 
Unrivaled sound quality! The Dancing Cactus is fitted with a state-of-the-art sound system that produces extremely high-quality sounds! 
360 Degree Grooving! Dancing Cactus can rotate 360 degrees whilst performing all sorts of funky moves, combine this with his waving arms and you've got a blockbuster dance floor in the comfort of your own home!
Made to last! The Dancing Cactus is bound to last for years to come, fitted with a strong underlying structure you can rest assured it won't break!
Perfect GIft Everyone Wants One! Giving gifts is hard, but it doesn't have to be. Dancing Cactus is always a hit for whoever you gift it to, plus it's completely unique! If you have a newborn or toddler, this will instantly become their favorite toy, keeping them entertained for hours on end (meaning more peace and quiet for you!)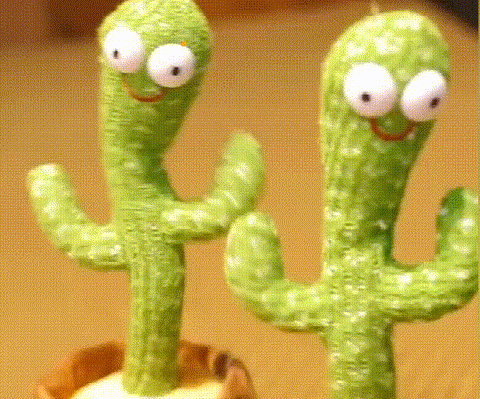 How does it work? 
Simple, just insert a could Double-A batteries, press the on button, then sit back, relax and enjoy the singing and dancing! The batteries last for days so don't worry about them running out anytime soon!
The original dancing cactus has 3 preloaded songs.
The talk-back (recording & repeating) dancing cactus also has preloaded songs, and there are LED lights in it. It glows when it's operating and vibes on your desk!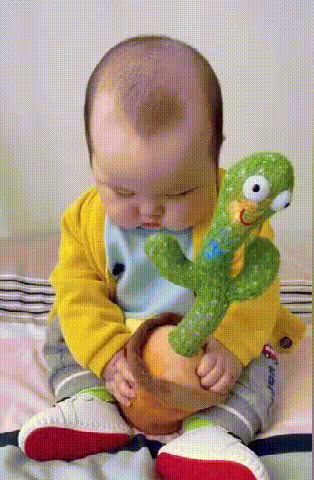 Order today (you'll thank us later!) 
Not to mention it's backed up by a 30-day money-back guarantee! There's no way you can lose! 
Package Includes:
1x Original Dancing Cactus
WHAT PEOPLE ARE SAYING ABOUT PRETTY LITTLE WISH
"My wife actually had a great experience with the covers. For the price, I am surprised at the quality! I highly recommend this product if you are looking for a protective cover that looks amazing!"
⭐⭐⭐⭐⭐
"PLW was different I will buy in the future again. The cover is so soft and comfy. Took no time at all to put on. No instructions needed and it fits like a glove"
⭐⭐⭐⭐⭐
"This sofa cover is amazing. it looks fantastic! This made my living room look like I had done a make over. My neighbor was amazed - her first comment was WOW - now you don't need to buy a new recliner. This one is perfect for your Living Room!"
⭐⭐⭐⭐⭐
Pretty was Fast Shipping And Very Good Customer Service That Keeps You Up To Date With Your Order. I emailed them and got a response the same hour.
⭐⭐⭐⭐⭐
SATISFACTION GUARANTEE
We stand by our high-quality products and your satisfaction is guaranteed.
SECURE CHECKOUT
Pay with the world's most popular and secure payment methods.
GREAT VALUE
We offer competitive prices on all of our exclusive products.
FREE WORLDWIDE DELIVERY OVER $49!
We proudly offer Free Shipping on us when your order value is over $49. Handling time 1-3 business days. Estimated delivery between 5-10 business days.
PRETTY LITTLE WISH MADE WITH LOVE 🥇
It's our mission to redefine your living room, dining room, and bedroom by creating amazing covers at prices that don't break the bank. 🥇
Buy Now